payment methods
All the sales prices of the products indicated on the site www.calligaris.com are expressed in US Dollars inclusive of Sales Taxes at the prevailing rate.
The costs of transport and delivery and other charges are excluded and, if applicable, will be calculated and indicated during the purchase process before confirmation of the order, and further included in the summary of the order confirmation.
CREDIT CARD

Once your order is finalised, you may process the payment using any Visa® or Mastercard® credit card, including prepaid debit cards. Our system uses secure servers made available by the Axerve payment platform.
Calligaris S.p.A. a will not view any of your credit card details, which are therefore handled in the most secure way. In case of momentary Credit Card circuit interruption or inability to make your payment during the purchasing process, you will not have to repeat the entire order procedure. The link included in the order confirmation e-mail allows you to directly access the payment method page where you can then end the procedure.
PAYPAL(coming soon)

With Paypal you can pay quickly, easily and safely. If you already have a Paypal account, you can identify with your email and password and confirm the payment. If you don't have a Paypal account, you can create a new one using your credit/prepaid card. In this case you can simply select the type of card, fill in the necessary data and confirm the payment.
APPLE PAY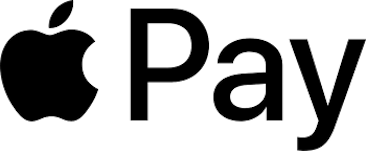 Apple Pay is easy to use if you just have an Apple device. You can pay without contact and with confidence in stores, app and on the web: Apple Pay is a safer way to shop, and is even more convenient than a card.
GOOGLE PAY

Google Pay is a quick and easy way to pay on sites, apps and stores using the cards saved in your Google account. Pay in stores quickly and safely directly from your smartphone. When making payments in stores, Google Pay does not share your card number, so your data remains safe.