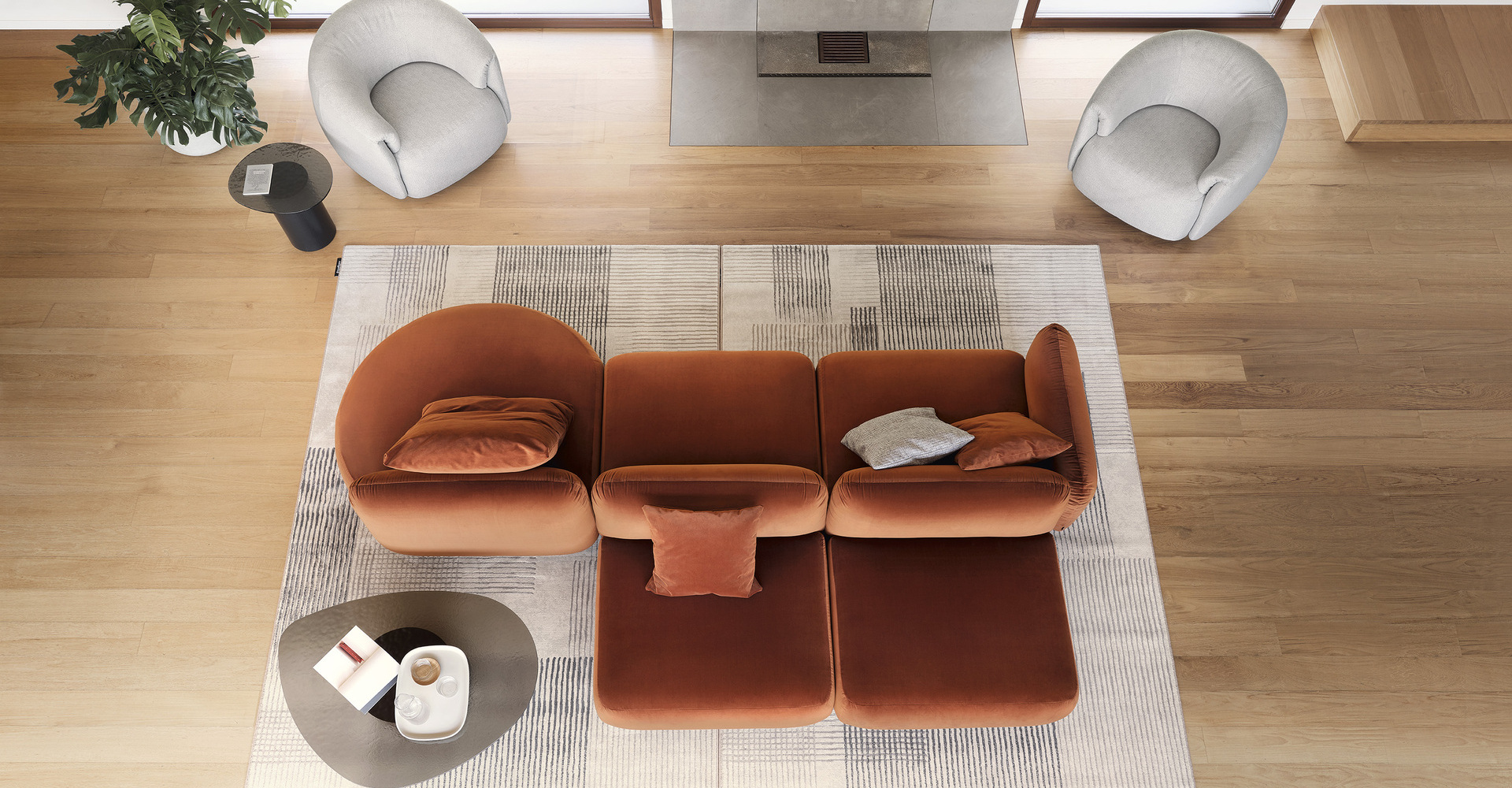 Sofas and lounge chairs
Design: Bernhardt & Vella
Ginza is a sofa system with sinuous and sensual shapes.
Inspired by organic shapes reminiscent of 1970s design, it transforms any space into a warm and familiar landscape, spreading a pleasant sense of home comfort.
Soft and enveloping lines recur in all the elements of the collection, which includes various modules that allow the creation of linear compositions, angular or unu-sual shapes, always characterized by the play of shapes and a cozy looking depth.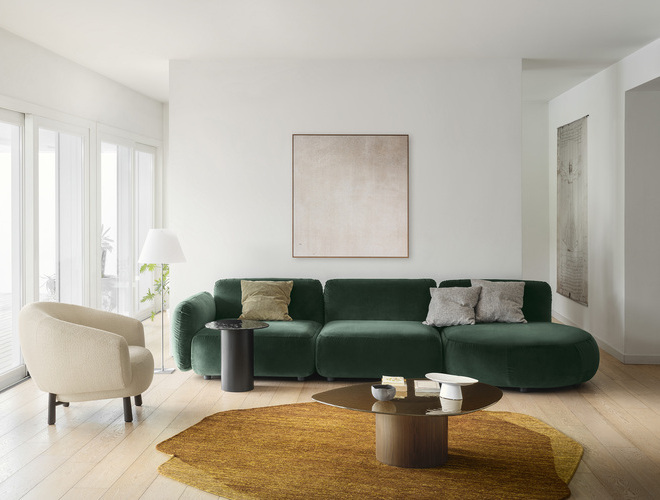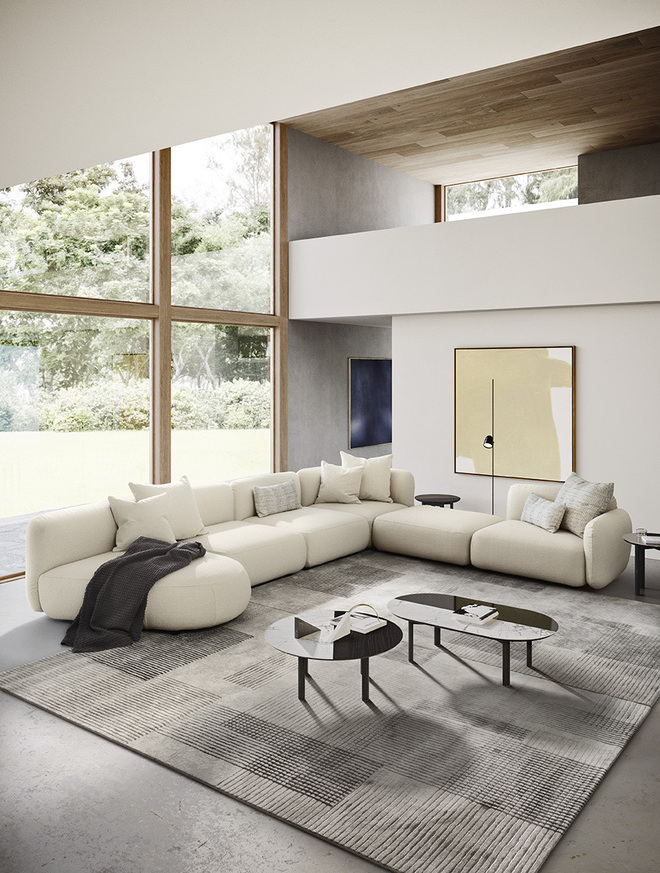 Design: Egg-s
The design of the Niki sofa is the result of a superimposition of planes. A light and linear top, together with the backrest and armrests, contains soft and ample cushions that give the sofa a comfortable but rigorous look. The detail of the wooden feet that makes it a unique body with the armrest, characterizes it and softens the lines. Also available a comfortable corner coffee table for the most elaborate compositions.
Niki can be upholstered with CLIMA fabric, which features a high percentage of plant-based and recycled raw materials and is completely cruelty-free. Solvent and PVC free and made in Italy, according to the best available technologies to ensure that any type of atmospheric emission or water discharges are effectively treated and the environment that surrounds the plants is effectively protected.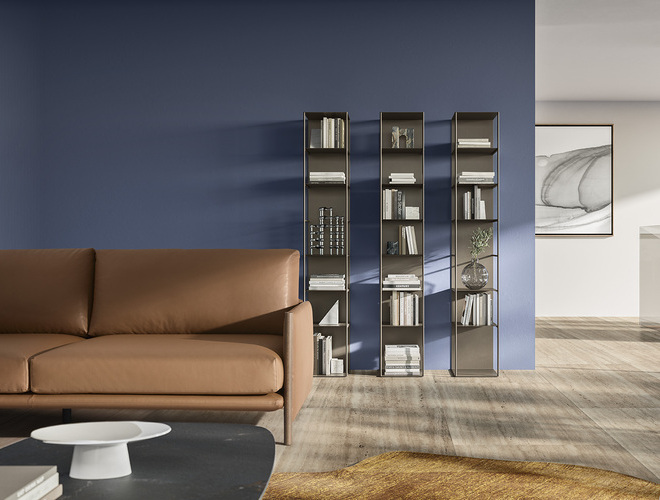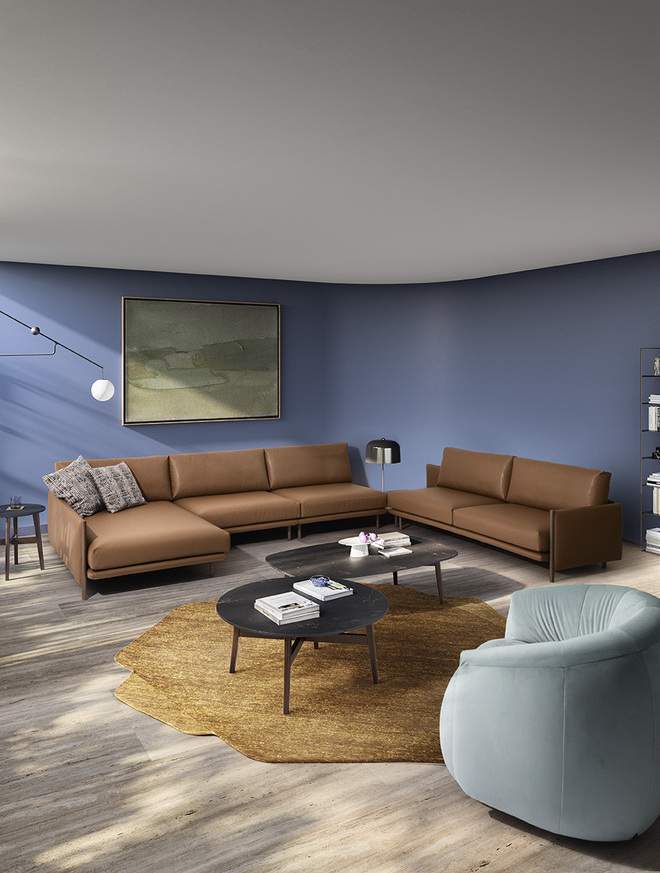 Design: Hanne Willmann
Sitting in a HAVEN armchair is the best way to relax. Its design stems from the need to find more moments of calm in everyday life. The soft and roun-ded shapes guarantee comfort, while the folded armrests evoke a feeling of warmth and security. The perfect ally to enjoy moments of relaxation.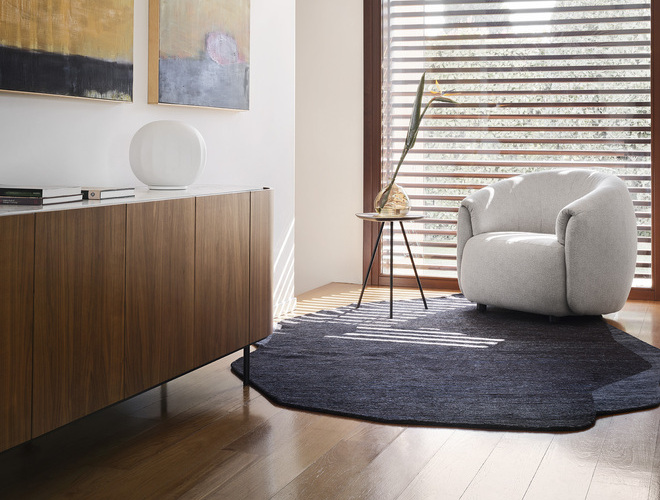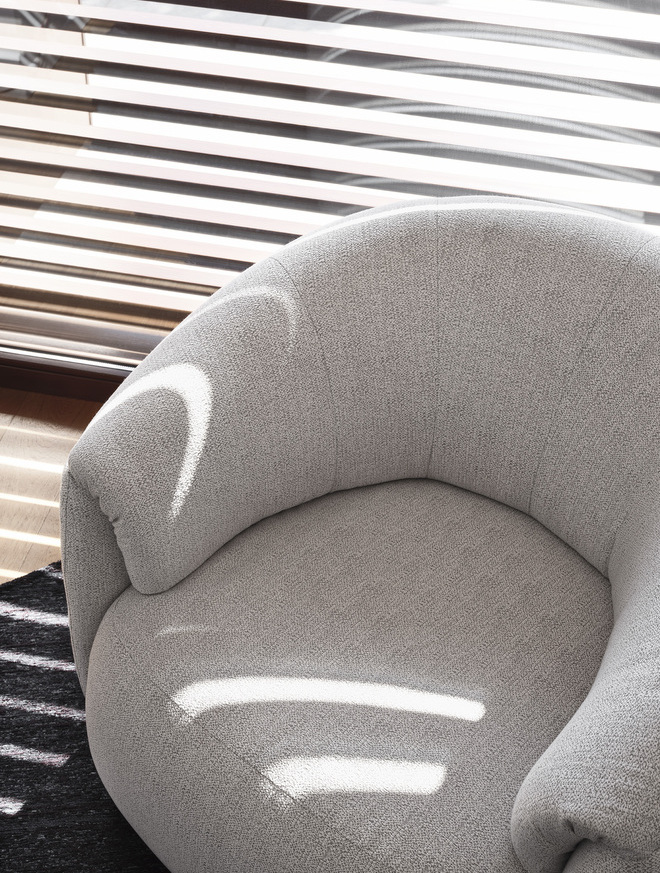 Design: Bernhardt & Vella
The Rio armchair welcomes those who use it in its almost protective seat, for an enveloping idea of comfortable relaxation. Versatile and meaningful, with its elegant proportions, it is the expression of a return of sinuous and gene-rous lines, enhanced by the absence of edges and details of "couture".