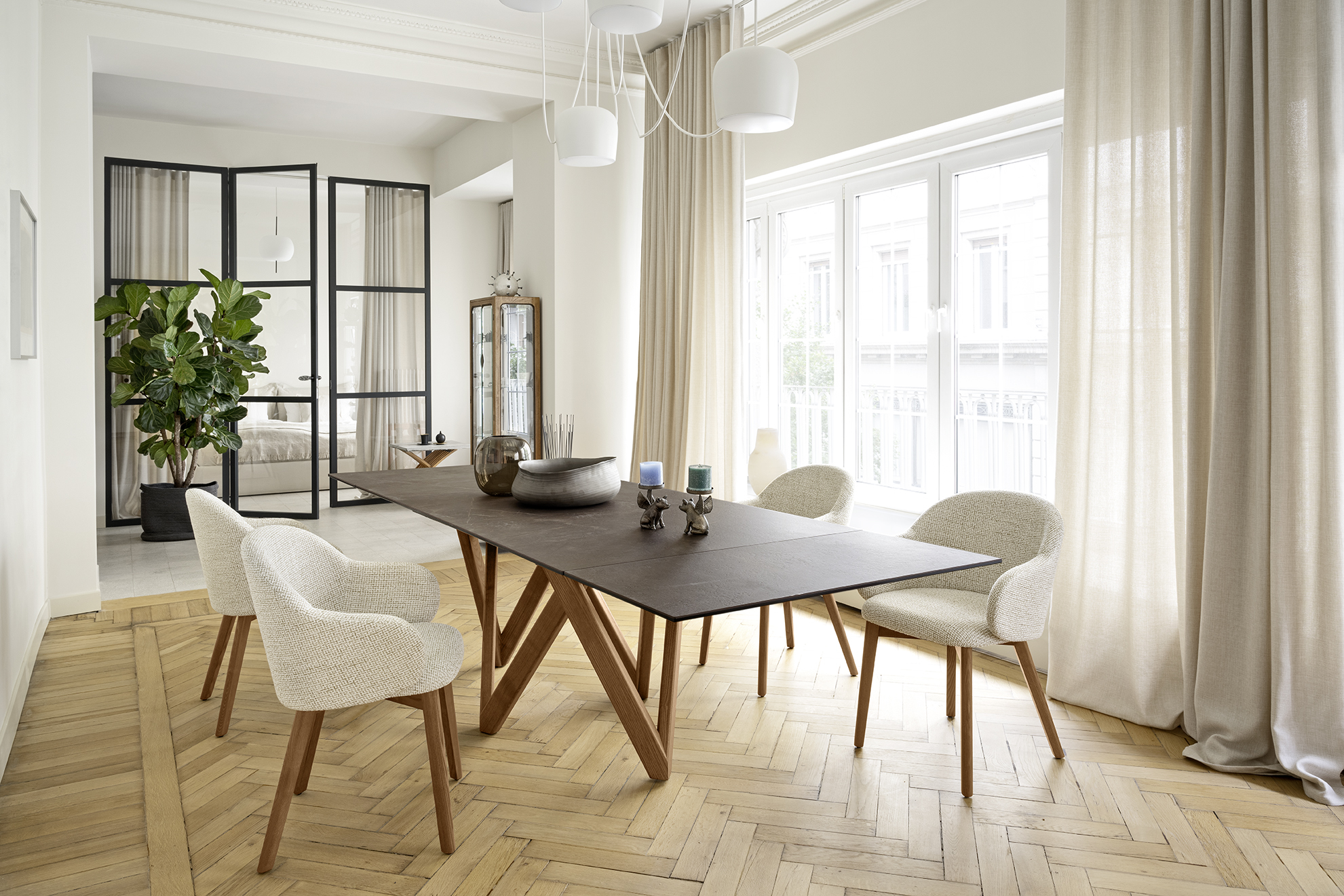 Capsule Collection
The new Capsule Collection celebrates the return to origins in a contemporary key, paying impeccable attention to raw materials.
From design to production, each product is conceived with dedication and mastery, combining aesthetics and functionality in a synergistic union.
The beauty of the grain and shades of the legs, in solid wood, gives the tables a warm and sophisticated look, design elements that embellish every dining area, from the most modern to the most traditional.
Come and discover the products in our selected stores
Design: Busetti Garuti Redaelli
With a more enveloping backrest and a generous padding, the new Holly Fab dining armchair offers a higher level of comfort, inviting people to sit and enjoy a meal or a conversation in complete relaxation.
The solid wood legs add a touch of warmth and sophistication, making this new version of the Holly chair even more suitable for cozy and elegant dining spaces.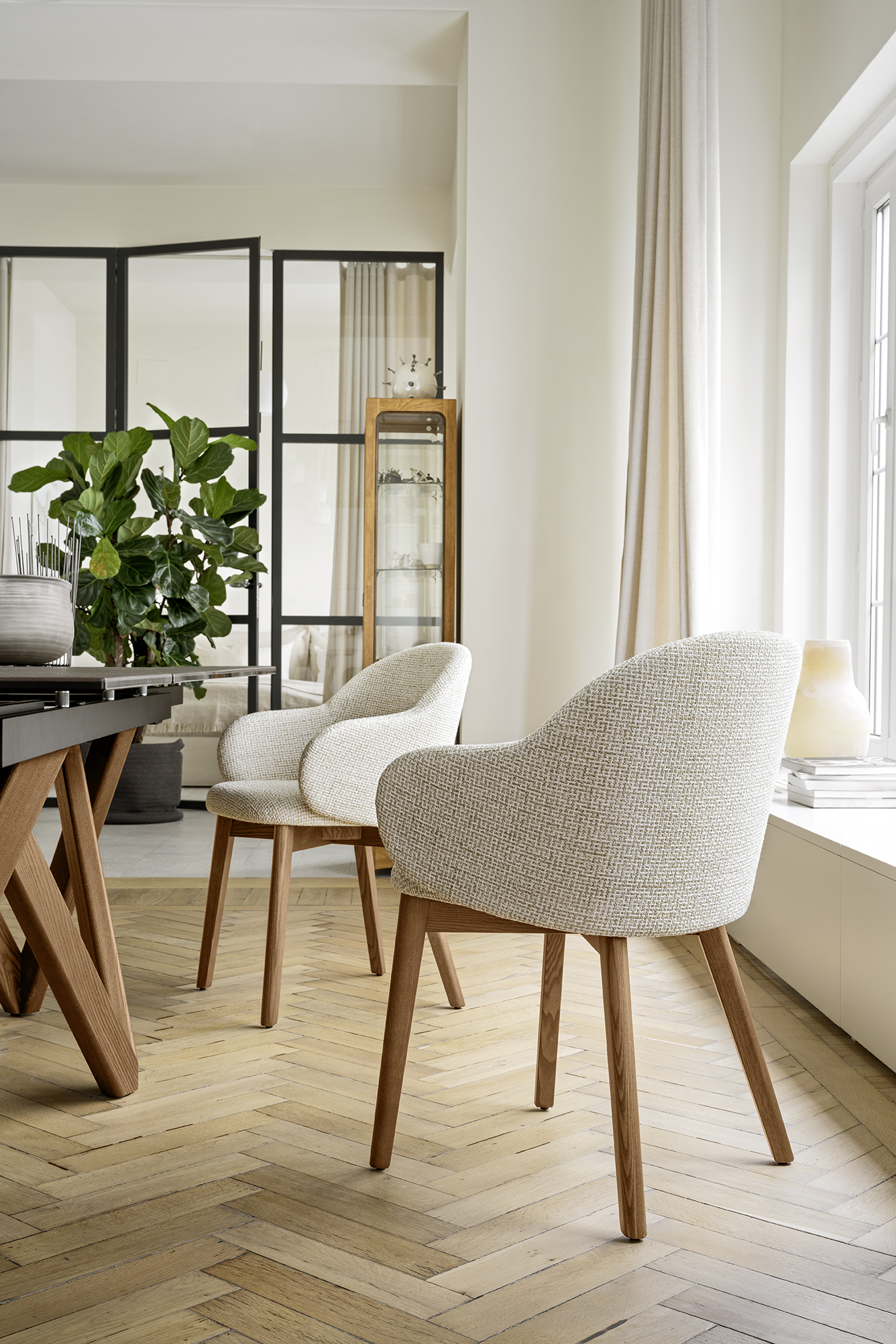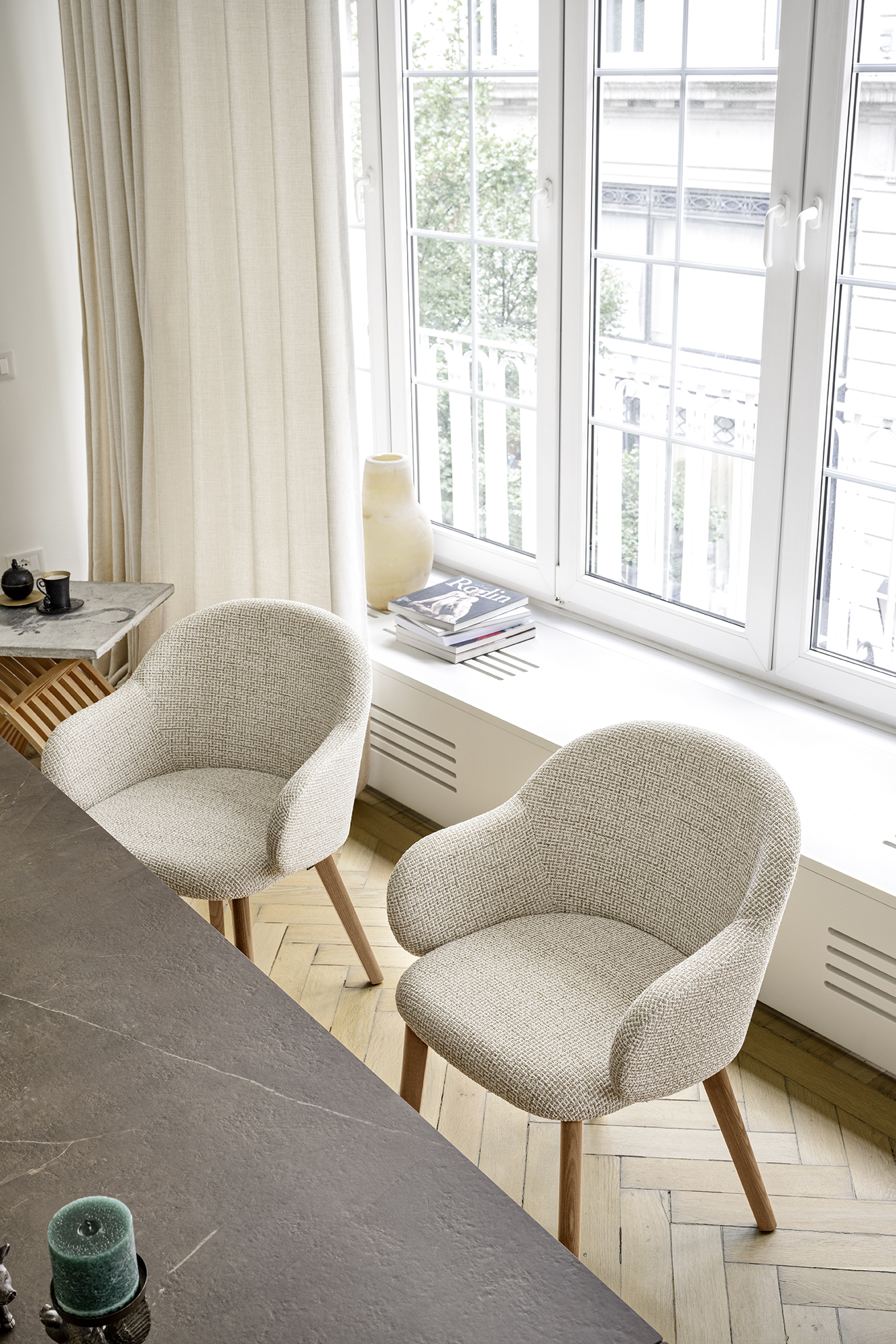 Design: Busetti Garuti Redaelli
The new version of the Cartesio table represents a refined and natural declination in which wood becomes the protagonist.
The beauty of the grains and shades of the solid wood legs gives the Cartesio table a warm and sophisticated look, making it harmoniously placeable both in contemporary and more traditional spaces.
The table top can be customized in different finishes ensuring flexibility of adaptation to the room for which it is intended.
With this updated version of the Cartesio table, elegance and functionality are combined, making it a focal point of the room and creating a cozy and refined atmosphere in the dining area.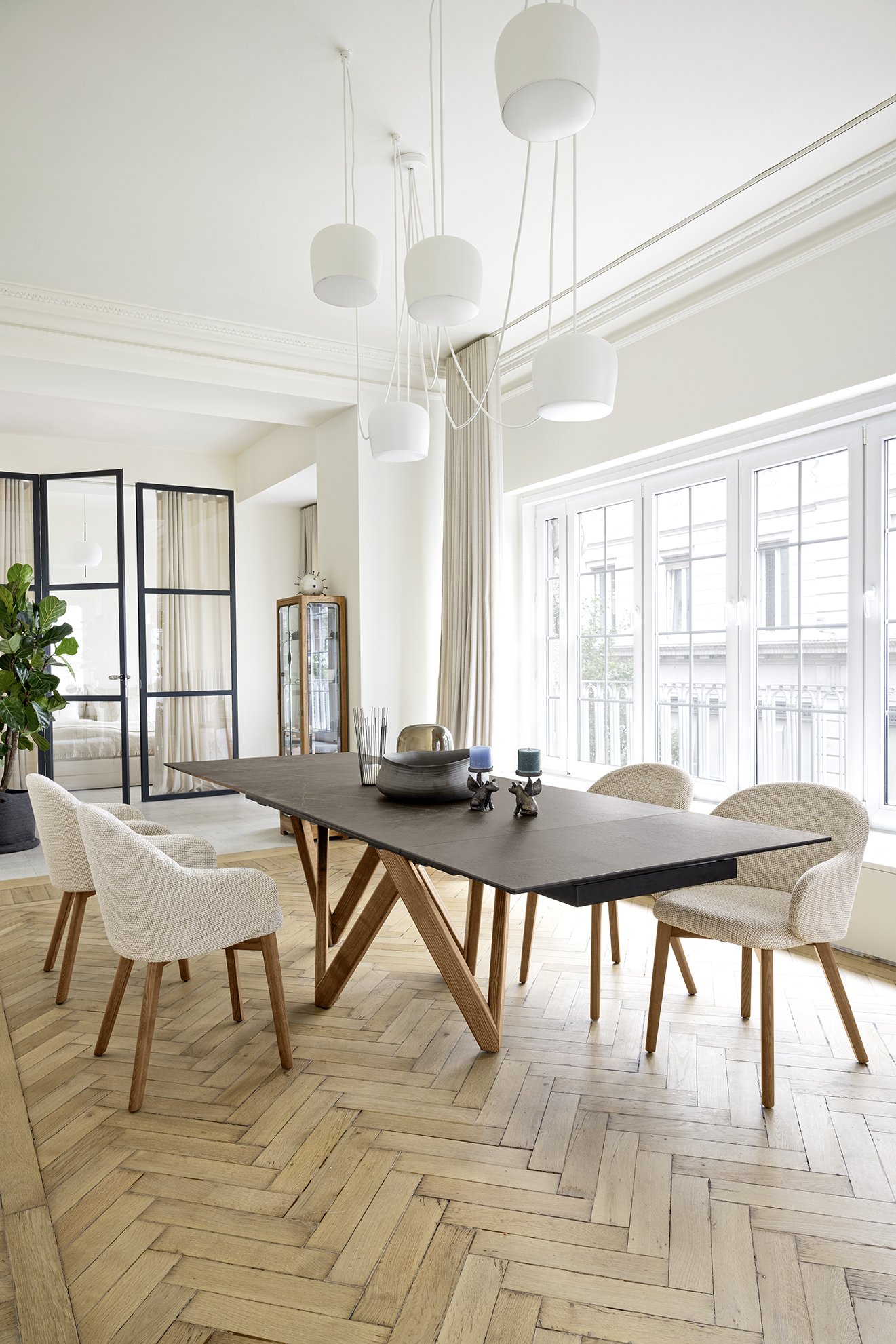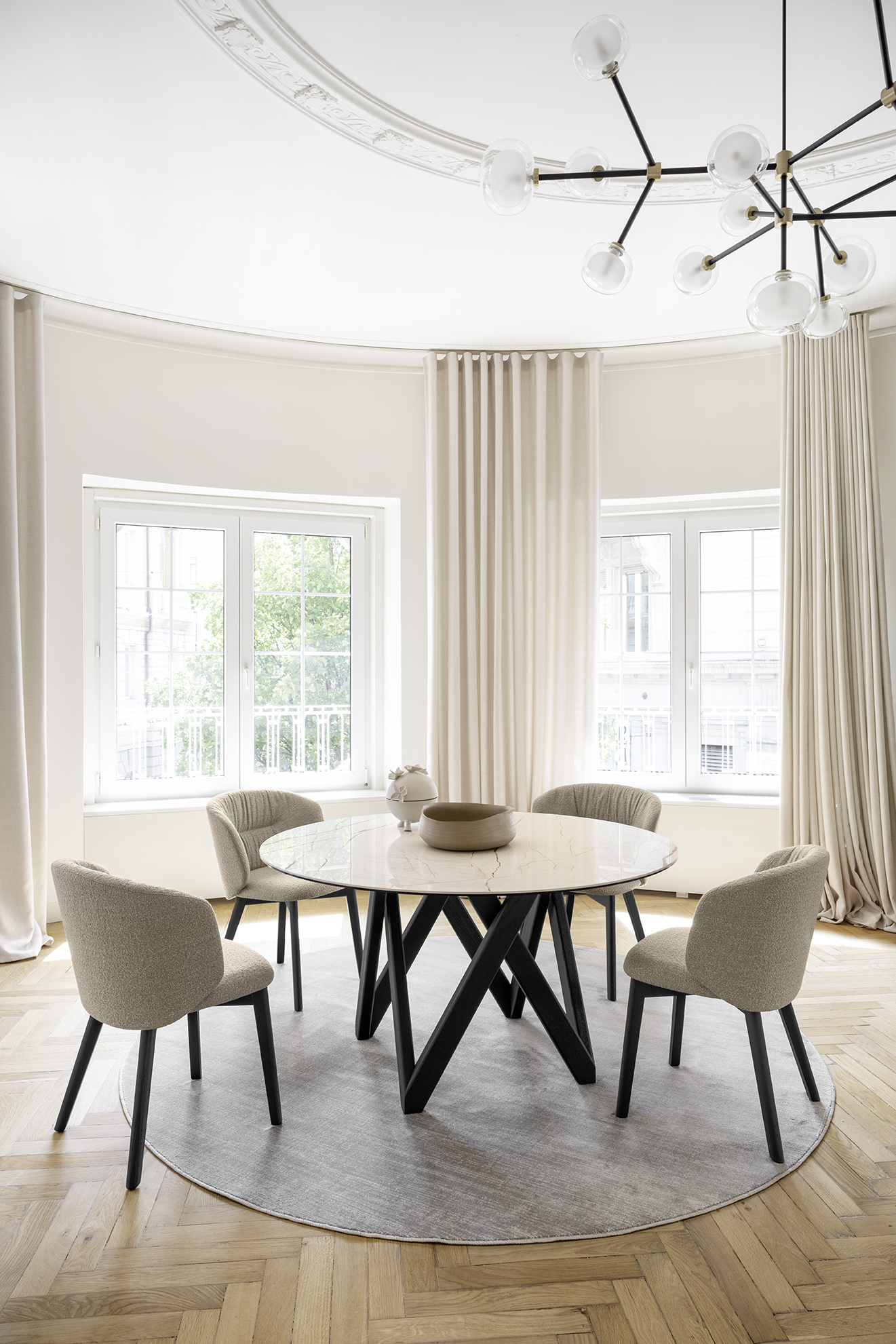 Design: Archirivolto
A true contemporary classic, with a slender solid wood frame and a soft and welcoming seat.
The wraparound backrest provides support for the arms and offers flexibility to the way you sit.
Upholstered in fabric or leather, it is at the same time an aesthetic element and functional response to the living needs.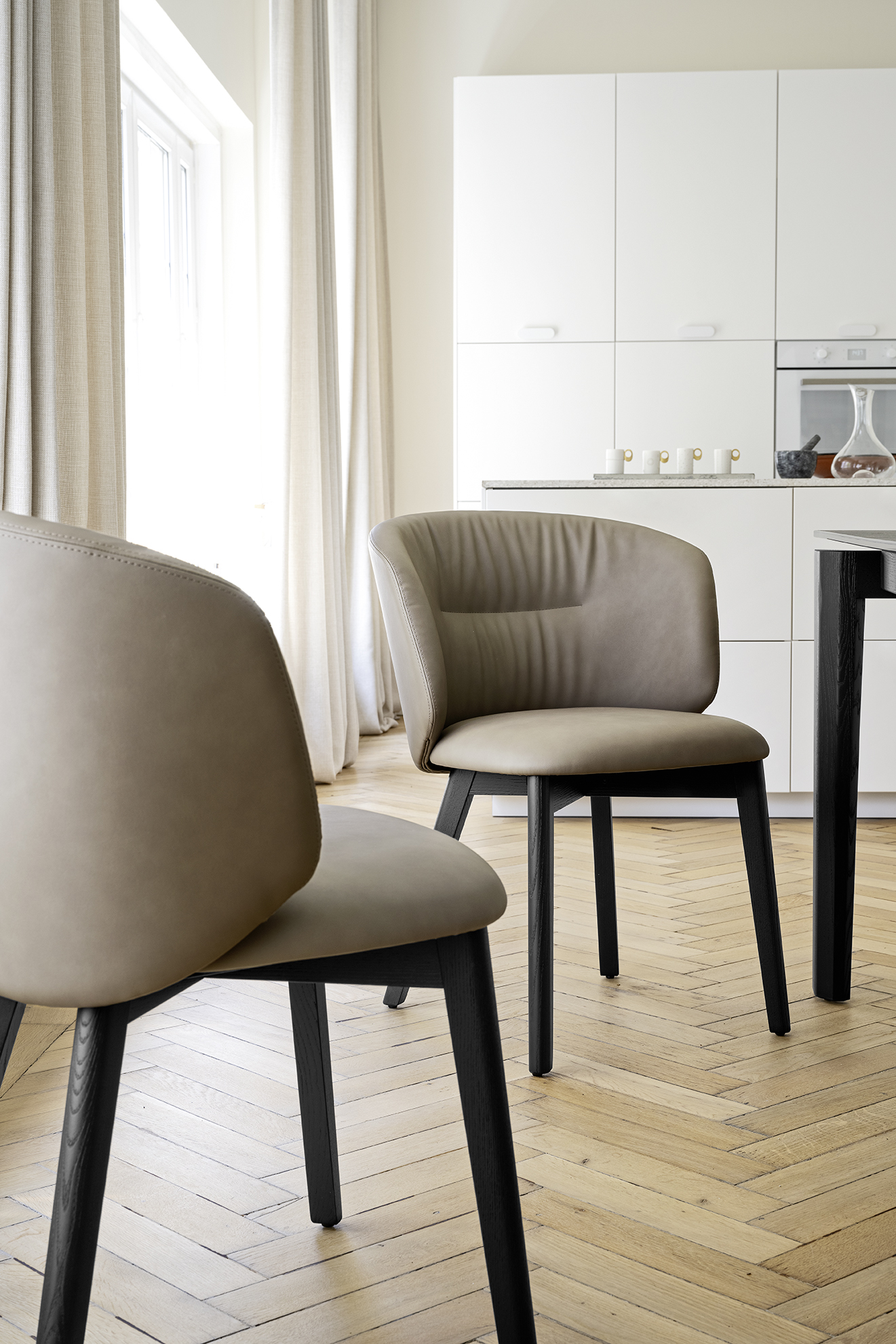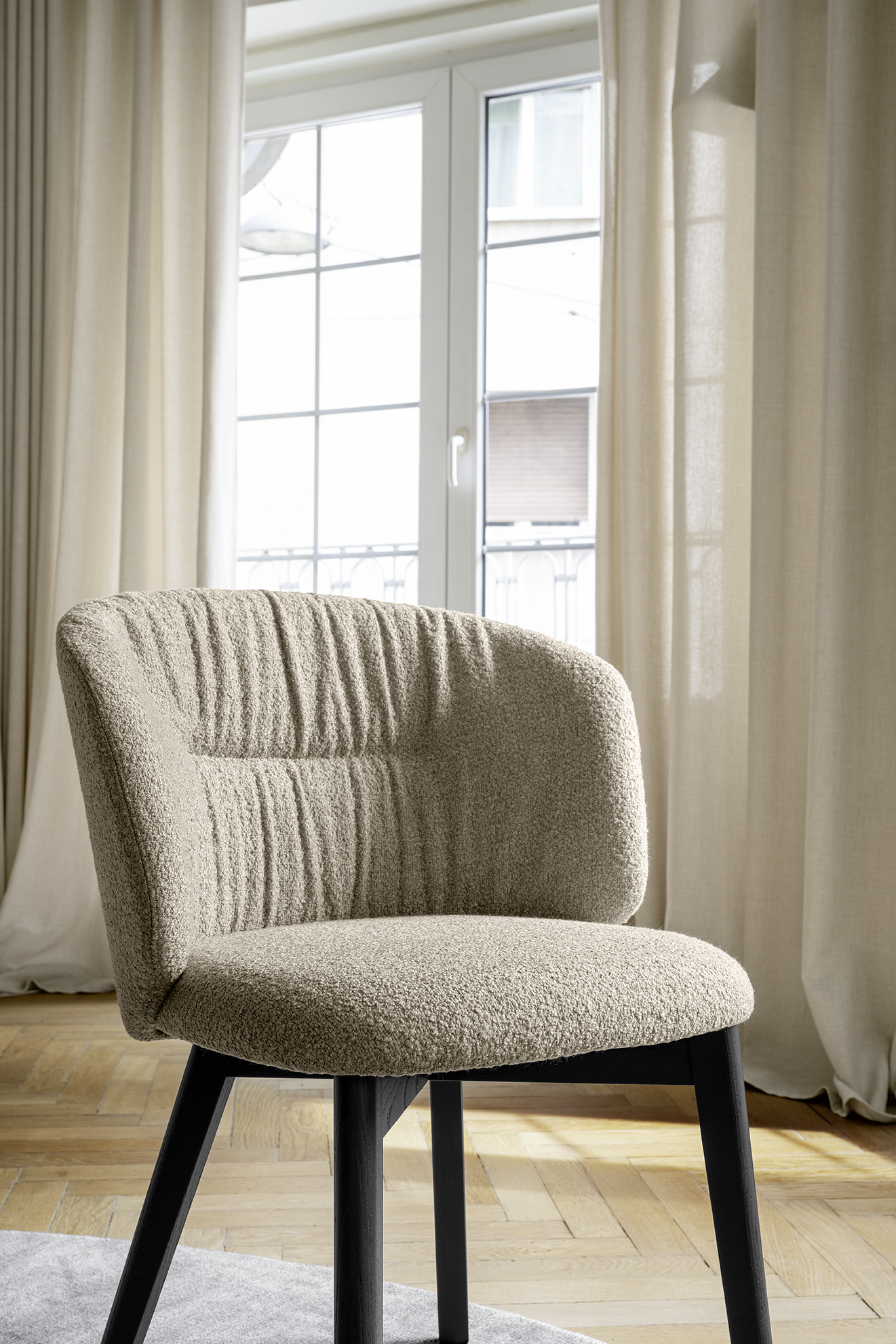 Design: Busetti Garuti Redaelli
Dogma is a generously-sized extendable dining table, designed for conviviality.
Dogma is a generously-sized extendable dining table, designed for conviviality