CALLIGARIS GROUP OPENS ITS BIGGEST FLAGSHIP STORE EVER IN MILAN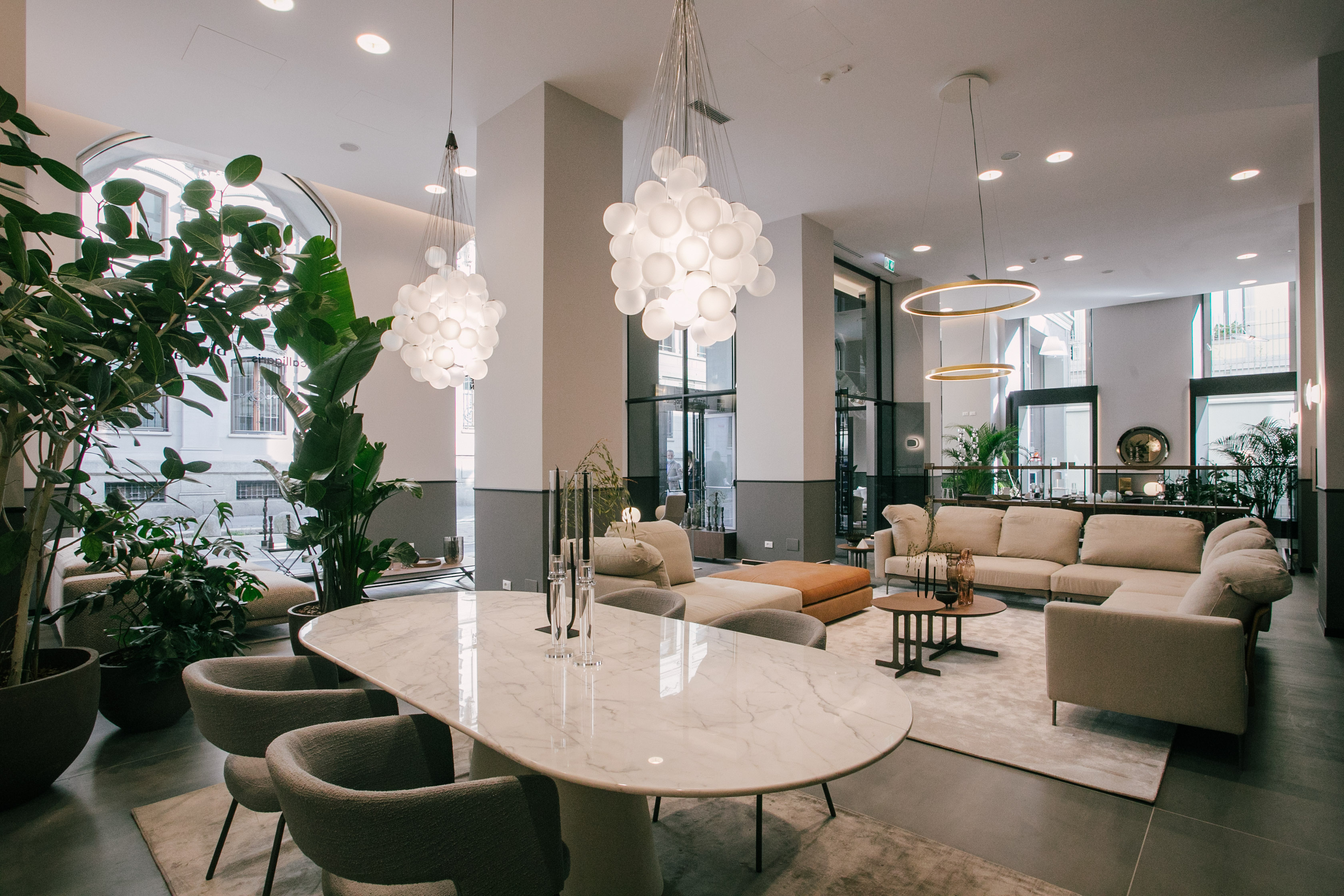 After recent European and international openings, the Calligaris Group is also expanding its network in Italy, choosing Milan, the city that represents excellence in the design world, for the opening of its largest and most prestigious Flagship store, designed by Studio Marco Piva .
The store, located at Via Solferino 21N03, is situated in the new Milan design district, in the beating heart of the Brera district. It covers an area of ​​700 square meters inside the historic 19th century building "Cortile della Seta", which has recently undergone an important renovation work.
Linear and bright thanks to the large windows on the ceiling, the flagship store will house the collections designed by Calligaris, Ditre Italia and Luceplan.