Chairs and tables
Design: Gabriele e Oscar Buratti
Adel is a collection of seats where the essentiality of the shape, the elegance of the design and the attention to detail blend with the refinement of sophisticated proportions.
A common ash wood structure integrates perfectly with the upholstered seat. Legs and seat meet in a wooden frame left exposed that gives richness and refinement. With and without armrests, with high or bucket backrest, completely covered in fabric and leather, or in special versions in Vienna straw and natural straw cord, reinterpret the past to design a strongly contemporary product.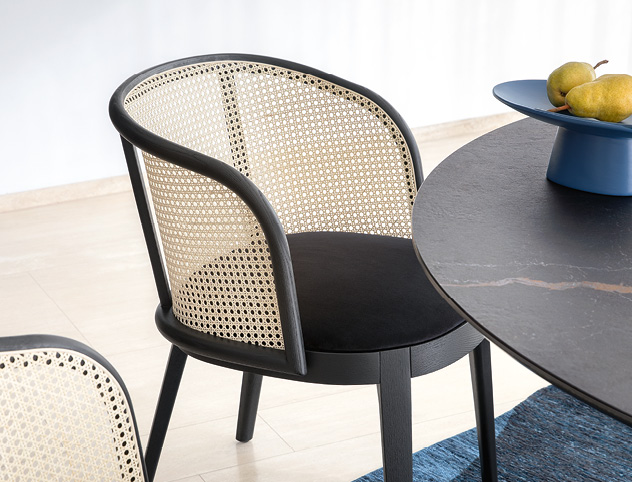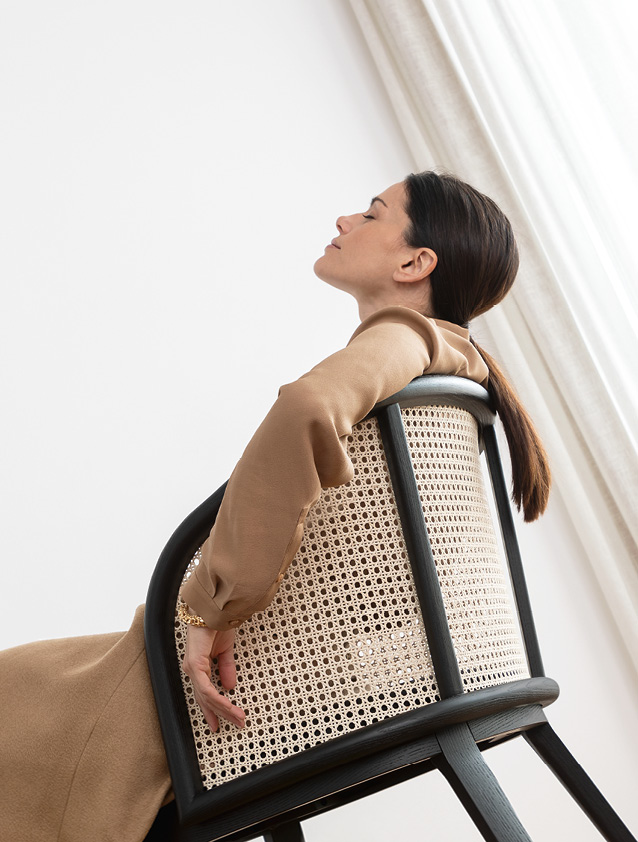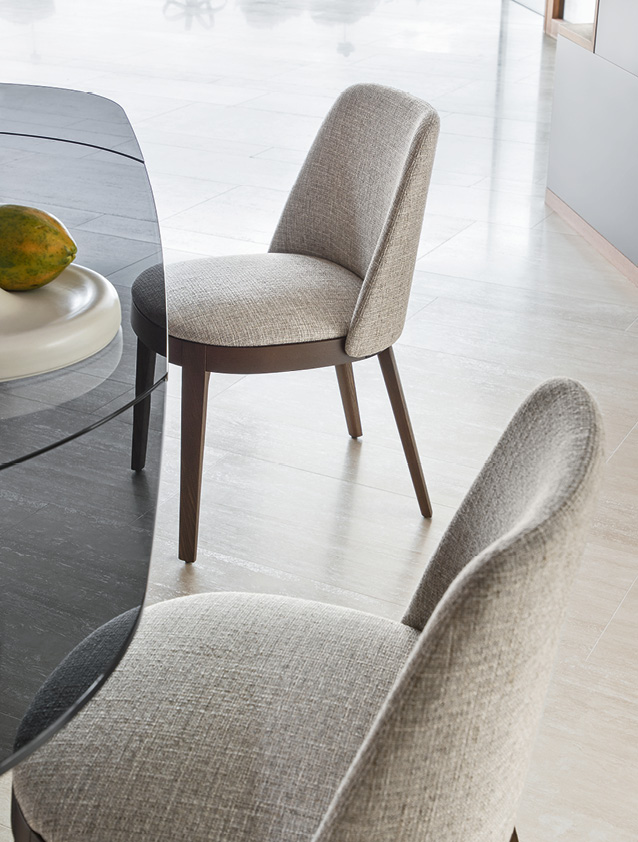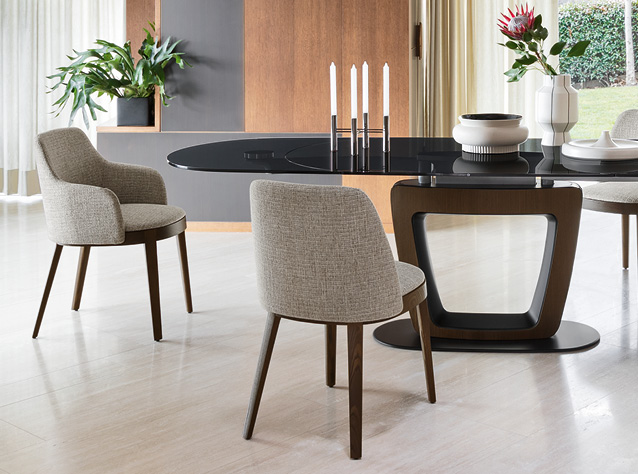 Design: Pininfarina
A true icon of contemporary design, Orbital is a unique synthesis of cutting-edge technology and beauty that goes beyond the latests trends.
To celebrate the centenary of Calligaris, the collaboration with Pininfarina has been renewed.
The new Orbital pushes even further the passion for innovation, harmony and beauty without losing its winning aesthetic and functional characteristics.
The new Orbital is the result of a process of rationalization of the lines that has made the shapes even lighter and contemporary despite a widening of the surface of the top with the aim of enhancing the uniqueness of the mechanism. It was also introduced the possibility of customizing the base thanks to the application of shaped panels that further embellish the product and make it suitable for the most refined environments.
Orbital will be available in a fixed and extendable version with 2 color choices for the base and different customization possibilities with metal, wood and regenerated leather panels. The tops are available in glass and ceramic.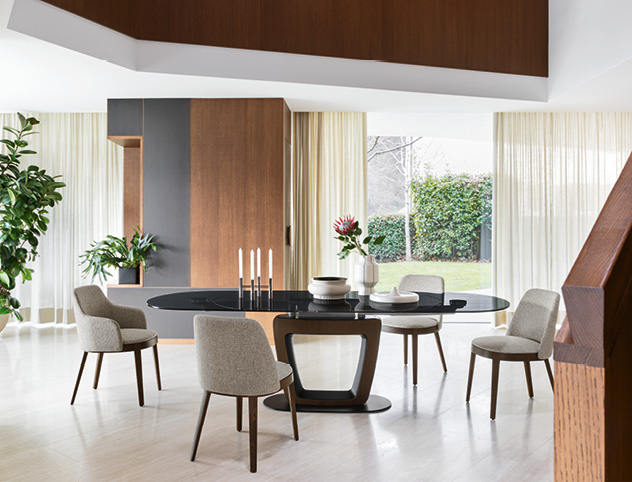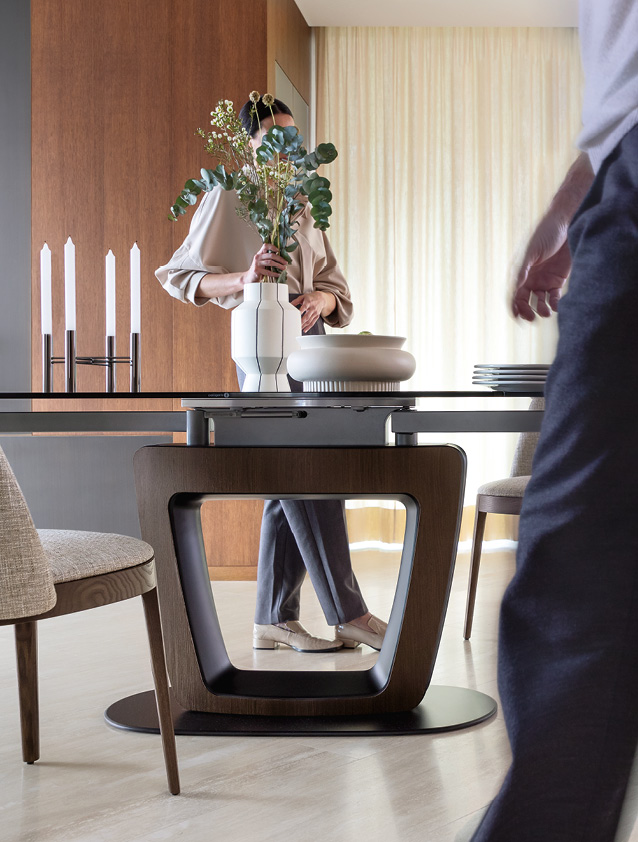 Seashell
design by Gino Carollo
The Seashell table is enriched with new tops that enhance even more the soft and sinuous lines of the base, which draws inspiration from the organic shapes present in nature and in particular from that of the shell. The new annealed glass tops, give an iridescent effect that recalls the surface of the water moved by the wind.
A combination of inspiration and functionality, between lightness and resistance, a table of great expressiveness, an object of everyday use transformed into an essential and sculptural figure to exhibit.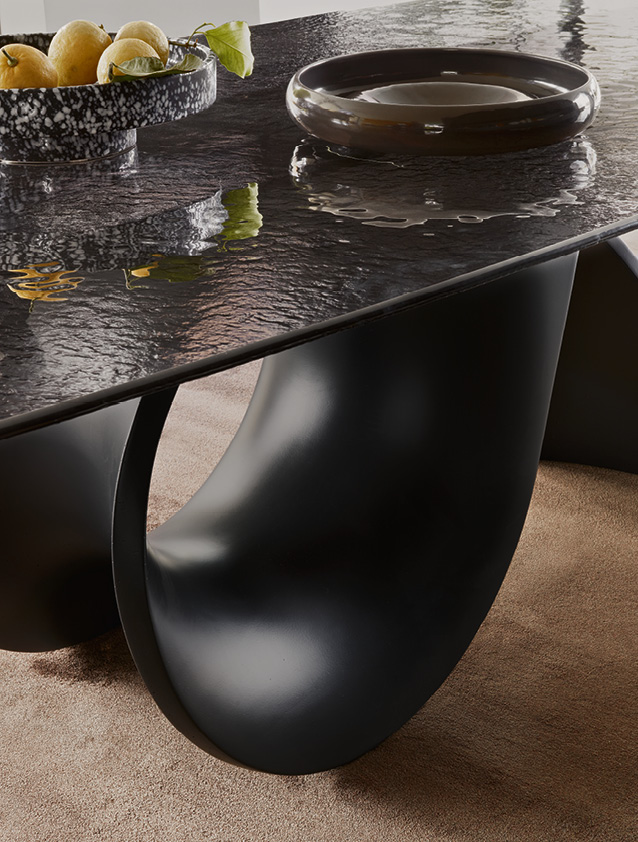 Seashell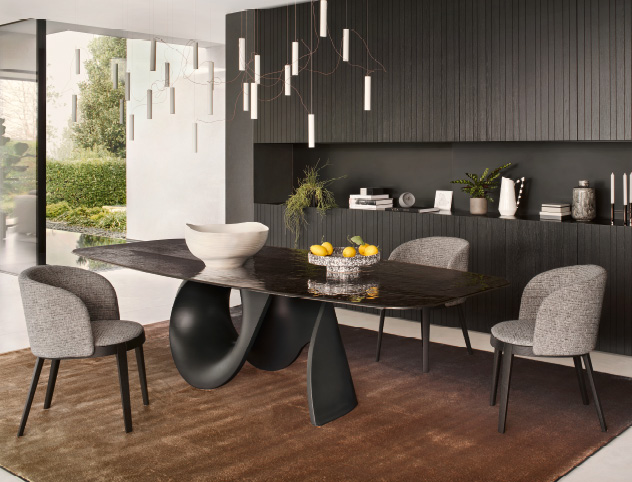 Apian
design by Bernhardt & Vella / Calligaris Studio
The Apian table with its elegant proportions is enriched with new versions. It is now also available with 250 and 300 cm fixed tops and with extendable tops that mount a manual extension mechanism. Two side extensions allow Apian to reach 3 meters in length. The new tops enhance even more the lightness of its appearance that is inspired by the theme of the metal sheet that bends and tilts drawing the base.
The double painted metal sheet creates an interesting game of lights, illuminating an area normally in the shade.
The tops of different shapes are available in ceramic and glass.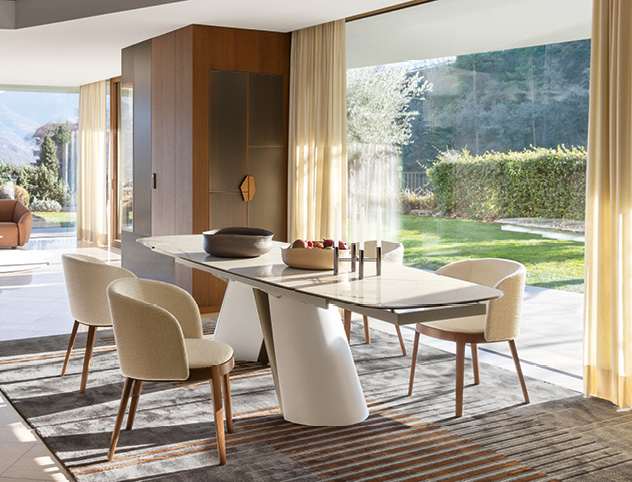 Apian table